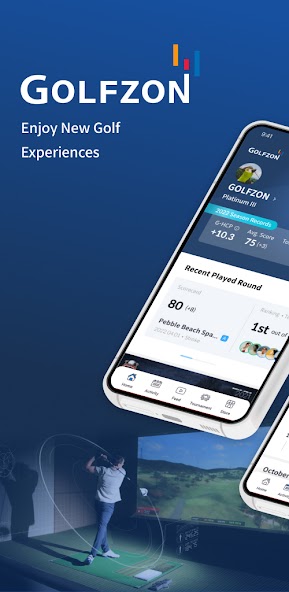 Start your play faster with the Golfzon Global App!
Over 3 million Golfzon members playing more than 65 million rounds of Golfzon golf per year is a lot of golf. Track every shot by joining the Golfzon community on this new and improved app.
Analyze your progress and get your swing dialed in wherever you are. Easily access your data to review practice sessions and your on-course performance in real-time as Golfzon has fully integrated Vision and GDR software on this one easy-to-use platform.
If you're one of our tap in users, don't worry tap in cards are still in use. You will be able to visit our location and still use the card as you had before.
For new customers we will be switching to the Golfzon Global App
Golfzon Golf Simulators are the best you can play.
Fantastic realism, accuracy and ease-of-use create an indoor golf experience with no comparison.